Wildfires are erupting across California, fueled by dry air, fierce winds and high temperatures.
Interested in
Weather?
Add Weather as an interest to stay up to date on the latest Weather news, video, and analysis from ABC News.
Over 190,000 California customers are in the dark Thursday as power companies preemptively cut electricity in an attempt to keep fires from starting.
The Kincade wildfire began in Sonoma County in Northern California's wine country Wednesday night. Cal Fire arrived on the scene just after 9:30 p.m. to find a "large fire" burning through hundreds of acres of rough terrain, Cal Fire Cmdr. Mark Parks told reporters in a news conference Thursday.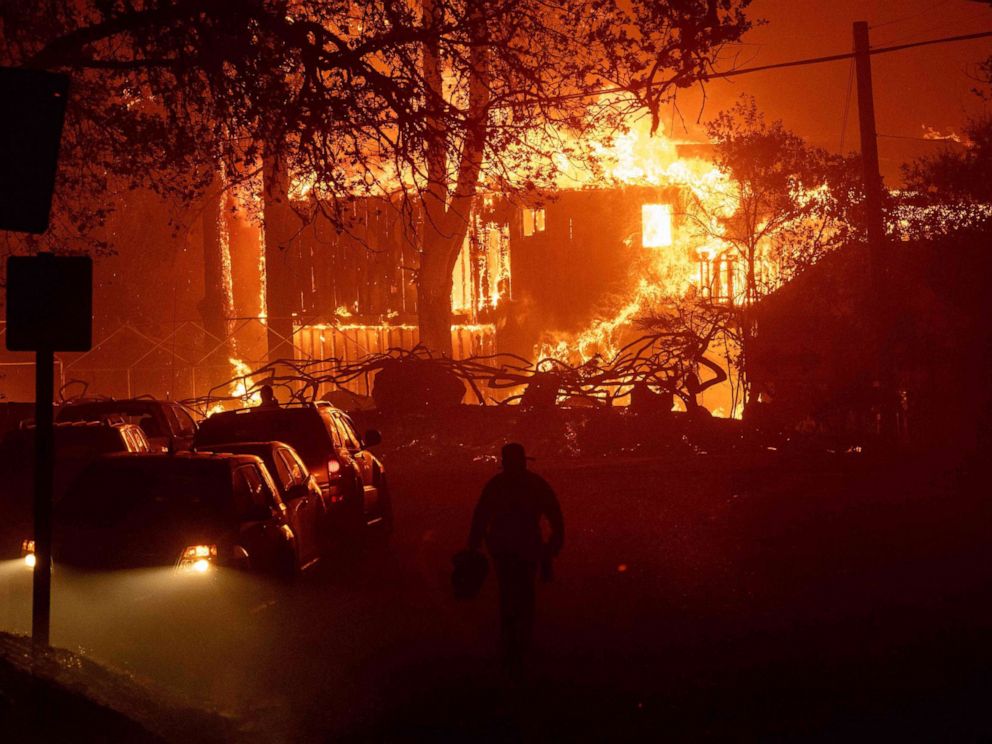 As winds reached up to 76 mph, the blaze exploded to a massive 10,000 acres overnight. Nearly 2,000 people are currently under evacuation orders, Sonoma County Sheriff Mark Essick told reporters.
"This is not the time to stay," he said.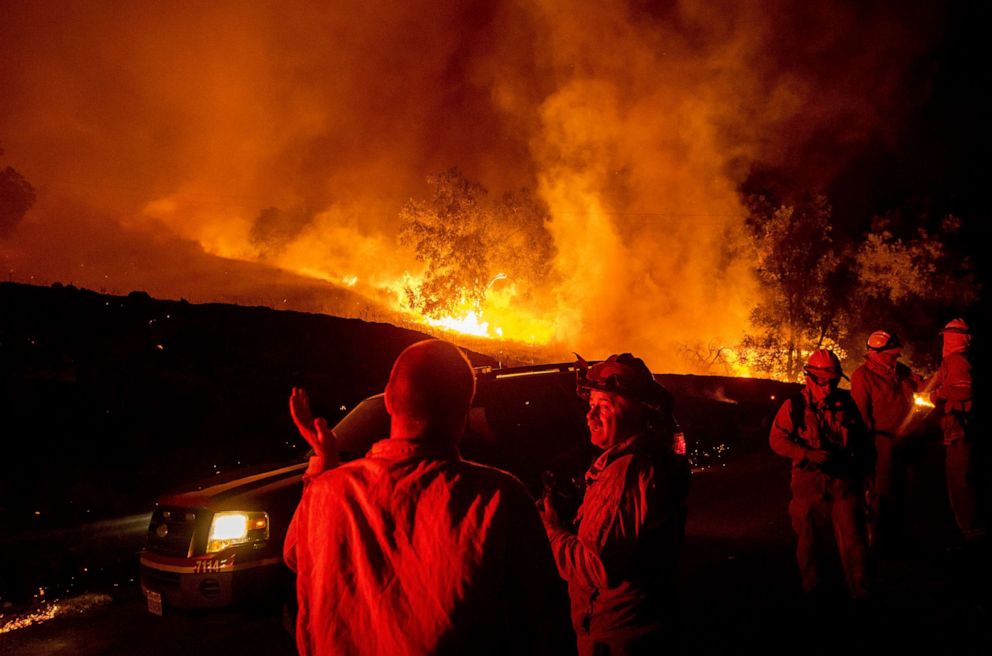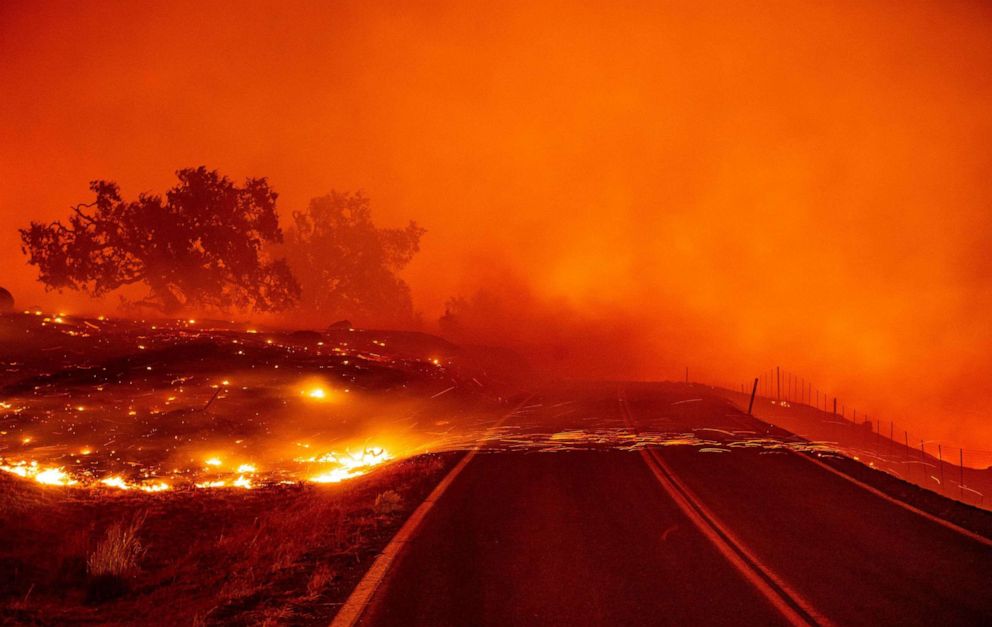 The Kincade fire is 0% contained and the cause is under investigation.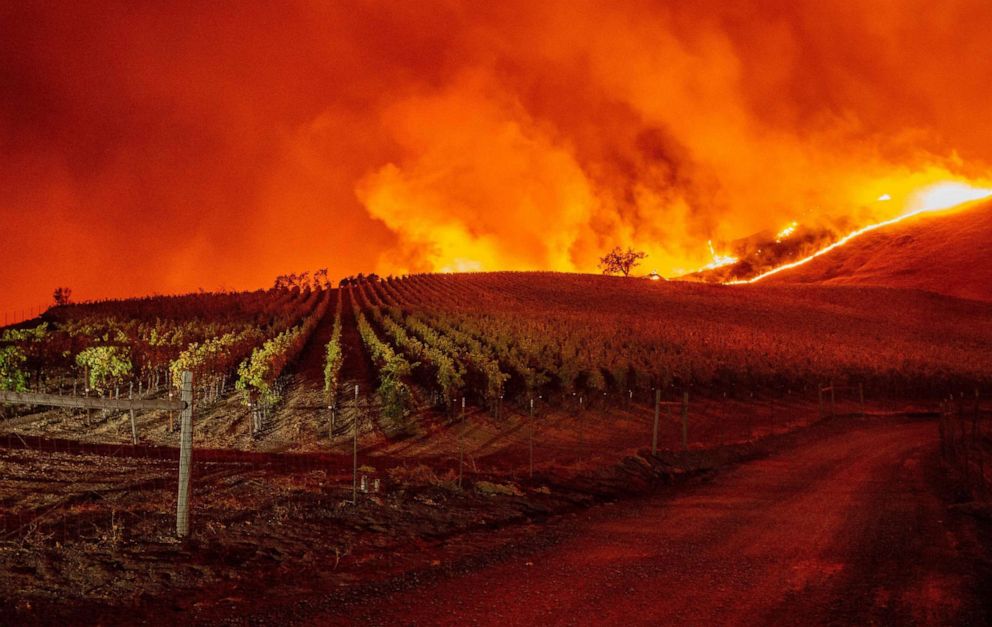 Cal Fire spokesperson Amy Head said the fire is wind driven and it's hard for crews to keep up.
"We just can't keep ahead of it … we are almost chasing it and trying to catch up with it," she said Thursday.
Winds in the area reached 76 mph overnight, which caused the fire to spread rapidly. The worst of the winds in Northern California is over, but critical fire conditions will persist through Thursday afternoon, including a warm and dry air mass.
The community of Geyserville was under mandatory orders to evacuate immediately, according to the Sonoma County Sheriff's Office.
In Southern California, winds are expected to be even stronger due to the higher mountain range, creating Santa Ana winds. Warnings for high wind and extreme fire danger were in effect in the southern part of the state from Thursday afternoon into Friday.
In San Bernardino County, which is inland from Los Angeles, the Old Water fire is threatening homes as winds gust up to 50 mph.
The blaze has consumed 75 acres and is 30% contained.
The Old Water fire has closed schools and forced residents to evacuate.
A heat advisory is also in effect in Southern California with temperatures expected to reach the 90s from San Diego to Los Angeles. Dry air, high temperatures and winds all contribute to the spread of wildfires.
Up to 70 weather stations in Los Angeles and Ventura Counties are currently meeting Red Flag criteria with humidity levels between 4% and 9%, and critical fire dangers are stretching toward San Diego County.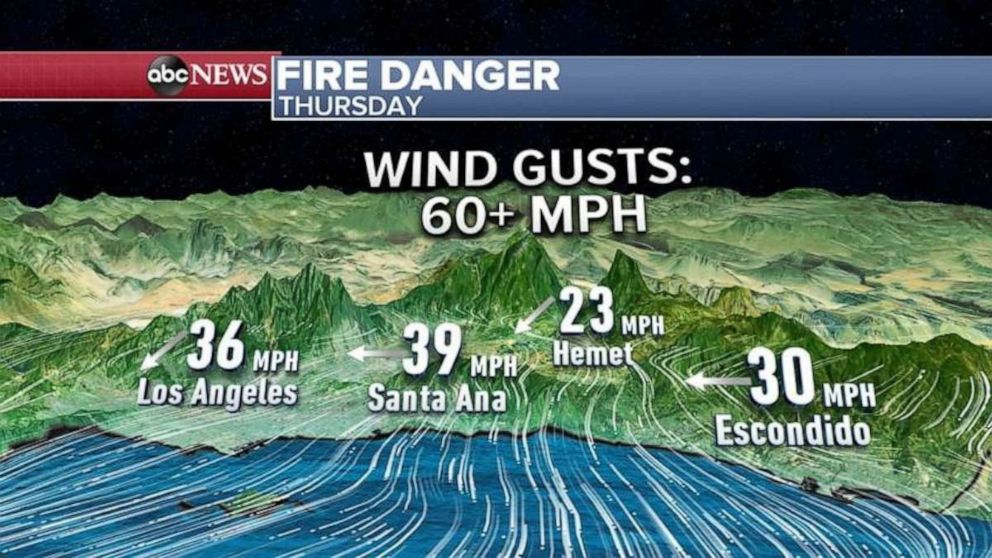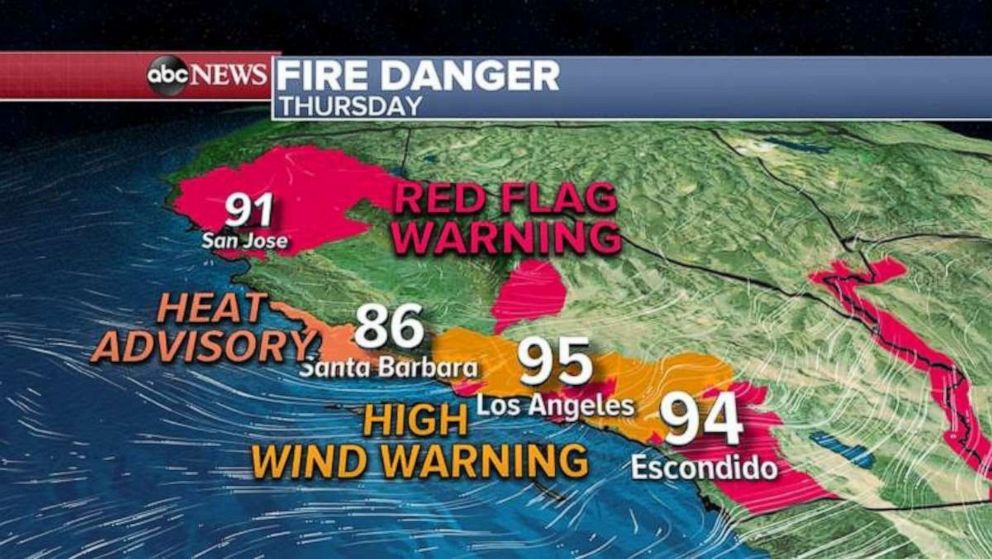 A third fire, called the Tick Fire, was announced in an area called Canyon Country, north of Los Angeles. The brush fire was threatening structures as it burned through two acres downhill, according to the Los Angeles County Fire Department.
In a press conference Thursday, California Gov. Gavin Newsom criticized utility companies in the state for placing profits before customers and failing to prepare infrastructure, leading to the mass blackouts this past month.
"They need to be held accountable," Newsom said.
Original Source